Detour's Kids
(click on dogs name for k9data link)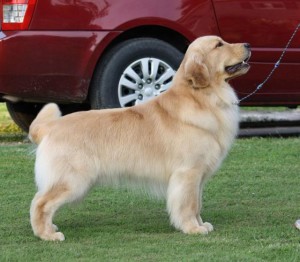 Clooney–CH Harborview Too Cool To Drool
Owned and bred by Jennifer Craig
Clooney was pointed from the 6-9 mos puppy class and won a Best Opp in Sweeps his first time in the ring.  Watch for him in 2015 to be out finishing his Grand CH.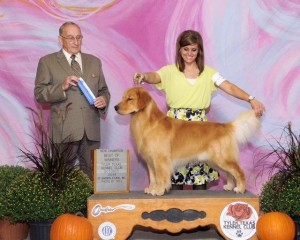 Harbor–GCH AuRock's Pride Of Harborview
Owned and bred by Susie Thompson
Harbor started his show career off with a bang by going WD at his very first show from the 6-9 mos puppy dog class.  From there, he continued his winning ways and finished his championship easily at 20 mos of age.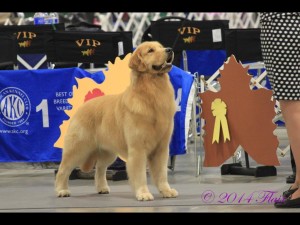 Jack– CH Lakesyde's Don't Try This At Home
Owned by Julie Corral and Cortney Corral-Morris
Jack also did very well from the puppy classes picking up a 4 pt major at just 9 months old.  He finished his Championship with 4 majors at 20 months old!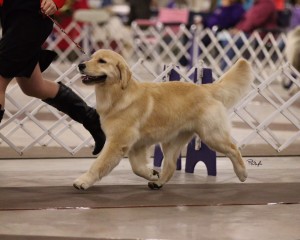 Flirt–Briardale's Pink Flirtini
Owned and bred by Sandie Chauder
Flirt has done great as a puppy and has 4 points toward her Championship breeder/owner/handled.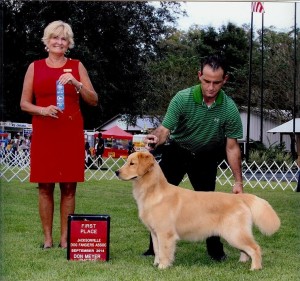 Cash–Rhythm's Paid Under The Table
Bred by Kelli Mullen/owned By Debbie Taylor and Bruce Warner
In limited showing, Cash is pointed from the puppy classes and has been awarded a Best Puppy In Show!!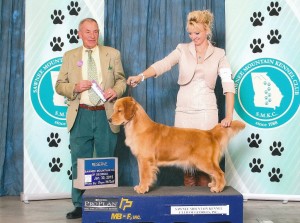 Delta–Banyan's Strummin' Muddy Waters
Owned and bred by Elizabeth Cariota