GCH Summits Goldentripinthelineofduty X CH Harborview Golden Glitter-"JLo"
"Juice"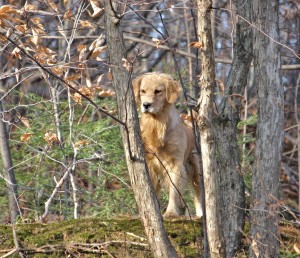 Juice just shy of age 4

 Juice is from our litter in Jan of 2011 between Hero and JLo.     
Juice had my attention from the very beginning.  My eye was always drawn to that little "Magenta" puppy who had all this attitude so we knew that she would be the puppy that would be staying with us.  Juice is now 4 years old.  She is a very outgoing, happy go lucky girl who also thinks she is part cat!  She loves to climb on anything she thinks she can get on and many things that we would prefer she not!!  We haven't found anything that Juice won't try to climb.  She appears to have an affinity to have her feet off the floor instead of on it.
Juice is an integral part of our breeding program.  We have her kids; Turner, Ripple and Audit.  Juice is an amazing dog–she has a wisdom about her but at the same time she is absolutely silly.  She is soft and gentle, but you will often find her rough housing with her best buddy, Detour.  She has certainly captured our hearts! 


Exploring down at Lake Erie at 3 months old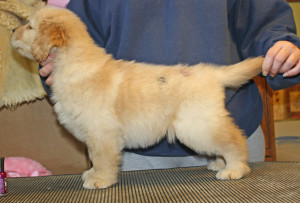 Stacked at 7 weeks old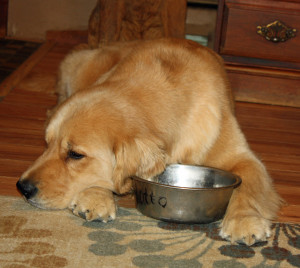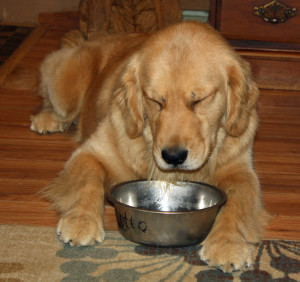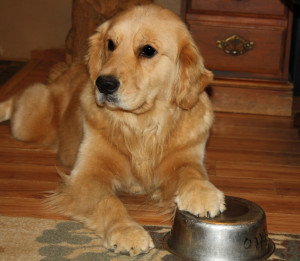 Showing her silly side by carrying around the food bowls!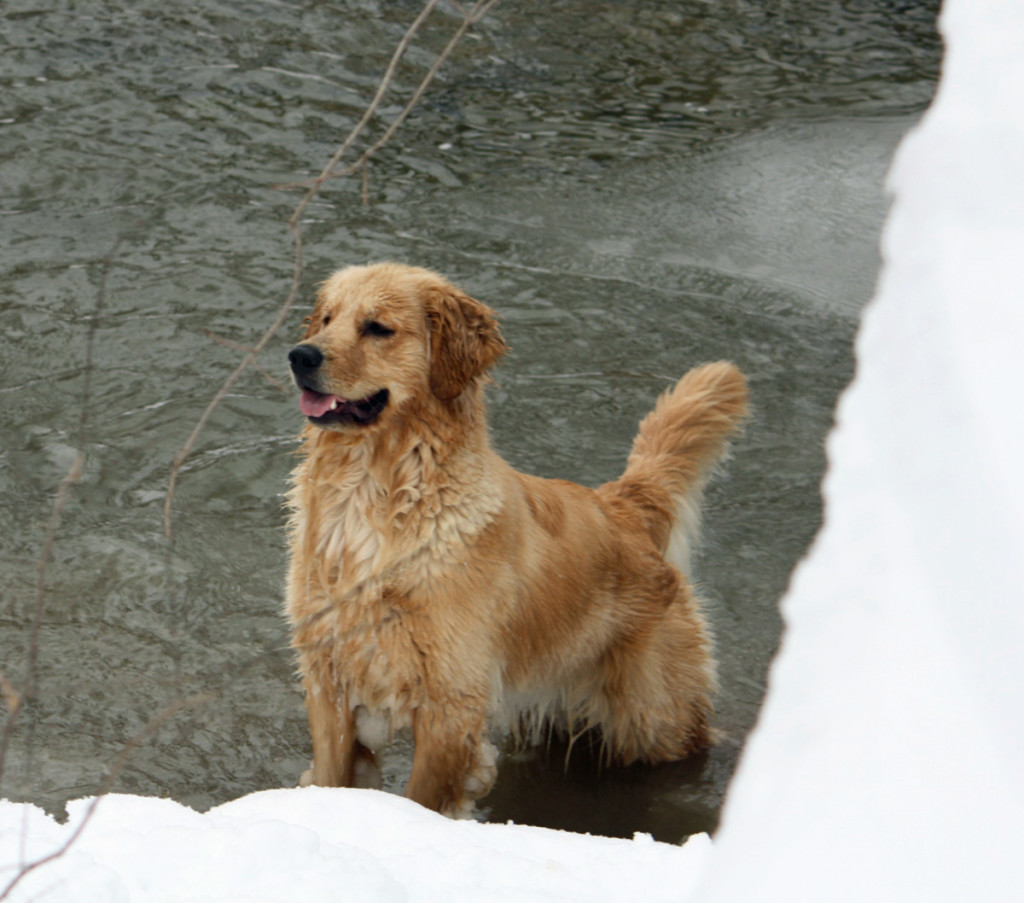 Playing in the snow at 2 years old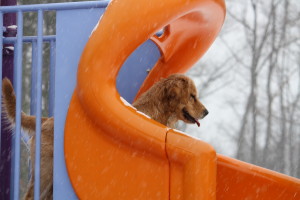 At the stop of the slide at the park–yes!  She does slide down!!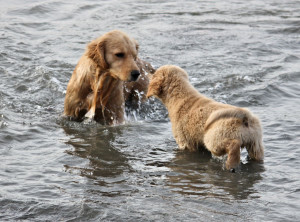 Teaching son, Audit how to swim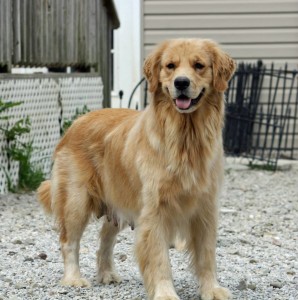 With a litter of 12 puppies almost 8 weeks


Juice's Pedigree
 

AM CAN CH Golden Pine Dustrax Maverick TDX CDX RE OS CGC

 

BIS BISS CH Summits MR Bojangles OS SDHF

 

BIS BISS CH Summits Shadow Dancer OD SDHF
CH Summits Goldentripinthelineofduty

 

BR/PAN/AR BIS CH Nautilus Fox Mulder 

 

BIS BISS AM/AR/BR/MX CH Golden Trip's One Kiss More OD SDHF

 

Tailormade Spring Fantasy

 

AM-CAN CH Hearthside's Season Ticket OS

 

CH Harborview Winning Ticket BISS BOSS

 

Harborview Just One Look
CH Harborview Golden Glitter

 

CH Faera's Starlight OS

 

Harborview U Better Hold On

 

 

Parkerhouse Irish Cream(13 pts 1 major)