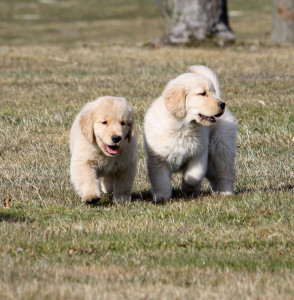 Jennifer Craig
Email: hvgoldens@gmail.com
Erie
PA  16511
USA
Please allow a couple of days for a response to any emails because of travel out of town to dog shows and family commitments.
Thank you for your patience.
8 mos old male puppy available.  Crate trained, house trained, walks on leash, socialized, basic house manners.  Up to date on vet care.  $2600.