At stud to approved bitches
GR-105558G24M-VPI hips   GR-EL26419M24-VPI elbows
GR-CA20807/15M/C-VPI      GR-44719 eyes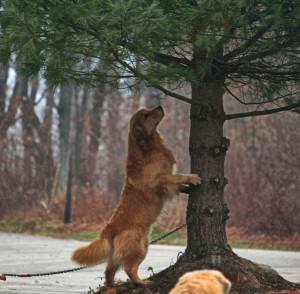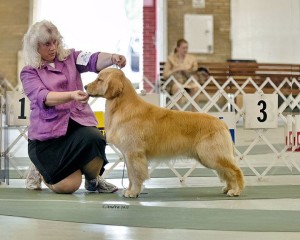 Detour just over 2 years old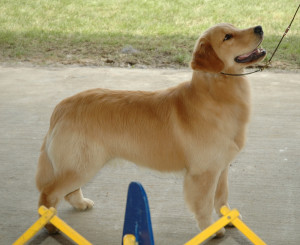 A
t 12 months

Detour is from our litter with Pebbles and Kaden -CH Cloverdale Katmandu in March of 2010.  We weren't exactly planning on keeping a puppy from the litter but as Detour grew, we couldn't keep our eyes off him and so we knew he would just have to stay!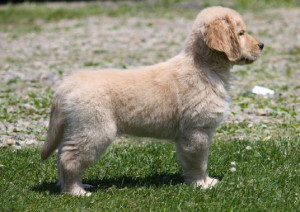 Detour has captured all of our hearts with his silly antics and his zest for life!  He has a penchant for finding mud ANYWHERE and loves nothing more than to be covered in mud!!
Detour has a beautiful face with full dentition and a scissors bite.  He has good substance with a nice amount of leg under him with a short back .  He has very clean movement both coming and going and from the side, with no roll, even as a young puppy.   
His second weekend out at shows, he was awarded reserve winner's dog both days at barely 6 months old.  He was awarded his first 2 points toward his AKC Championship in January at the Erie Kennel Club show by going WD and BOW from the 9-12 puppy dog class.  
Detour picked up 8 points during the month of May 2011 from the 12-18 months class.  He was  awarded Winners Dog for three consecutive days during the New Castle, PA circuit over Memorial Day weekend.  He picked up 7 points including a 3 point major, during that cluster. 
Detour finished his championship with a major win on May 25th, 2012 going WD and BOW from the Bred-By class under judge Frank Washabaugh.
In August and September of 2012, we entered a few shows just for fun.  Detour wound up with multiple Best Of Breeds, a Group 3 and 21 points majors toward his Grand Championship.  He finished his Grand Championship in January of 2013.
Detour is always breeder-owner-handled. 
Detour and Arianna having fun in the mud after some shows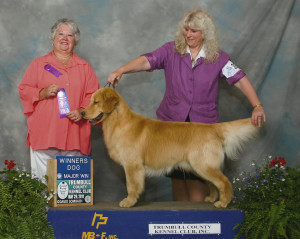 Winning a major at 14 months old under judge Betsy Yates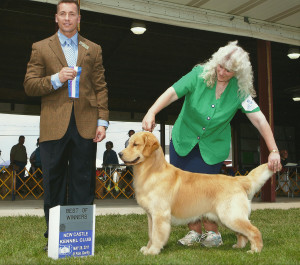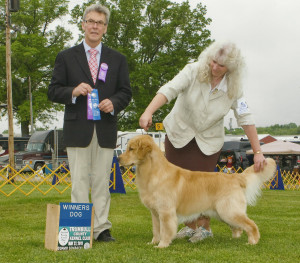 7pts-with one major in 3 days at 14 mos old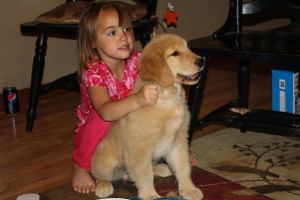 Detour(3 mos) and Arianna on her 5th Birthday
***Come meet some of Detour's kids!!***

Detour's Pedigree
 

CH Nautilus Vanilla Ice OS

 

CH Cloverdale Tommy Bahama

 

Cloverdale Simply Savannah
CH

Cloverdale

Katmandu

 

Feathercreek's Deuce's Wild 

 

Cloverdale Camryn

 

CH Cloverdale Cloud Nine

 

AM-JAP BIS CH Lovejoy's Catchme If U Cancan OS SDHF

 

CH Harborview Just U Wait BISS, BOSS OS

 

Parkerhouse Irish Cream (13 points/1 major)
Hearthside Chip Off The Rock OD

 

CH Laurell's Goin' Great Guns OS SDHF

 

AM/CAN CH Hearthside French Connection

 

 

Vanreel Foolish Featherquest