GCH Harborview Under Construction OS(Detour) X Harborview Make N' Waves(Ripple) 
"Chip"
At stud to approved bitches
Clearance info available upon request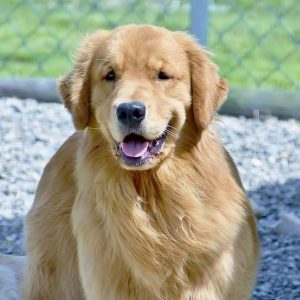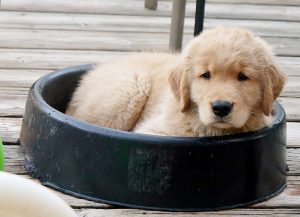 Chip is from our litter with Detour bred to Ripple.  Chip is 2 years old.  He was born in May of 2017.  His pedigree is a combination of a number of older pedigrees.  
Chip is THE silliest dog and not a day has passed since he was born that I haven't laughed at his antics.  He absolutely loves stuffed animals and probably owns every stuffy known to dogdom!!  He carries them around the house and actually knows which toy is which.  He also loves to sing and talk to us all.  I call him my therapy dog because he truly just always makes me smile.
Chip finished his AKC championship in VERY short order.  Chip was awarded a few points as a puppy and then was at home so he could grow up and mature.  He came back out in late April of 2019 and in a matter of 10 shows and he was done!!!  This included finishing with a specialty 4 point major at the Pittsburgh Golden Retriever Club in June of 2019.
Chip has also quickly added 19 points and a major toward his Grand Championship.  He's at home right now maturing a little more but look for him to be back in the show rings in 2020 to finish his AKC Grand Championship!!!
Chip's Pedigree