GCH Harborview Under Construction X Harborview Preferred Ticket Holder
"Fancy"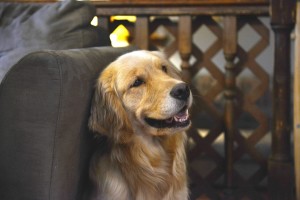 Fancy and Clooney are littermates and as typical brother and sister, they are joined
at the hip.  Where you find one, you will find the other.
Fancy is a very smart girl who has quite the sense of humor.  She is what I call wicked smart because she picks things up so very quickly.  She is also quite the cuddler and loves to be snuggled up next to someone-human or dog, will do!!
Fancy is very clean coming and going and converges nicely when moving.  She is a good sized girl at a little over 22 in tall with a pretty face and soft expression.  She is also very balanced front to rear.
Fancy's Pedigree
 

CH Cloverdale Tommy Bahama

 

CH Cloverdale Katmandu

 

Cloverdale Camryn
GCH Harborview Under Construction 

 

CH Harborview Just U Wait OS BISS BOSS

 

Hearthside's Chip Off The Rock OD (dam of 3 AKC Champions)

 

AM/CAN CH Hearthside French Connection  

 

AM/CAN CH Hearthside's Season Ticket OS

 

CH Harborview Winning Ticket OS

 

Harborview Just One Look (dam of 3 AKC champions)
Harborview Preferred Ticket Holder (dam of 2 AKC champions)

 

CH Faera's Starlight OS

 

Harborview U Better Hold On

 

 

Parkerhouse Irish Cream