GCH Harborview Sweeter Than 'Shine At PoeticGold- "Lush"
CH Summits Goldentripinthelineofduty X CH Harborview Golden Glitter

Owned by Jill Simmons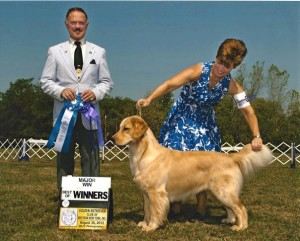 Lushie has had an amazing show career!  She finished her championship in less than 2 months of showing at 21 mos of age.  Along the way, she was WB and BOW at the GRC of Wesern NY Specialty under breeder judge Carl Liepman and then finished her championship with her second major under breeder judge Michael Faulkner.
She also earned her GCH in very short order while also earning two Group 3's along the way.  She accomplished all of this before her 2nd birthday! 
We couldn't be prouder of Jill and Lushie's accomplishments and thank you to handler Karen Mammano for showing her to these wins.



 CH Harborview She's All That BISS RN THD VC – "Molly"
CH Gideon's Roll In The Sheetz RN X Hearthside's Chip Off The Rock –Pebbles
Owned by Sheri McCormick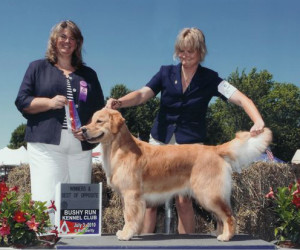 Molly has a Specialty Best In Sweeps, a specialty reserve winner's bitch and a Best Of Breed from the classes to her credit all while being shown by her owner, Sheri McCormick. Molly finished her championship on January 9, 2012 under judge Ken Buxton shown by Beth Johnson. Huge congrats to Sheri and Molly!!!
Molly is also a very accomplished therapy dog and a disaster therapy dog.

BISS GCH Harborview My Time To Shine – "Cody"
By CH Summits Goldentripinthelineofduty X CH Harborview Golden Glitter
Owned by John and Candace Verduce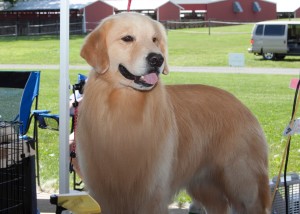 Cody finished his championship with 4 majors at just over the age of 2 years old on January 26, 2013!!  Cody also likes to hunt with his dad when he isn't in the show ring.  Cody, Lush and Tye are all littermates and part of the "shine" litter.
Cody is owned and adored by John and Candy Verduce.
Cody was awarded Best of Breed at the Cuyahoga GRC Specialty under breeder judge Carol Cooper in June of 2013 and finished his Grand Championship in limited showing.

CH Harborview Show Girl RE CGC TDI- "Dazzle"
By CH Cloverdale Katmandu X Hearthside Chip Off The Rock
Owned by Marcy Neidbala Kronz of Ruffwater Goldens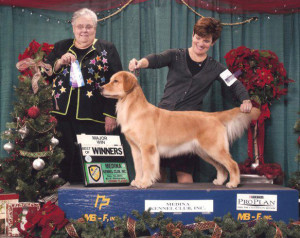 Dazzle is a littermate to Detour and finished her Championship on January 26, 2013.  She is Champion number 3 for their mother Pebbles!  Dazzle is also in training for agility and doing some obedience work in her spare time.


Harborview  All That Glitters OAJ AX
CH Gideon's Roll In The Sheetz RN X Hearthside's Chip Off The Rock –Pebbles
Owned by Steve and Regina Arch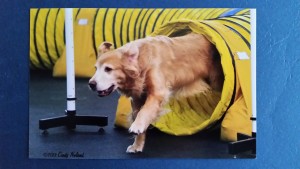 Sassy finished her AX at 6 years of age!!  Gooooo Sassy!!

CH Harborview Yankie Doodle – "Dandie"
By CH Harborview Just U Wait OS BISS BOSS X Harborview Preferred Ticket Holder
Owned by John and Candace Verduce-Sewickley, PA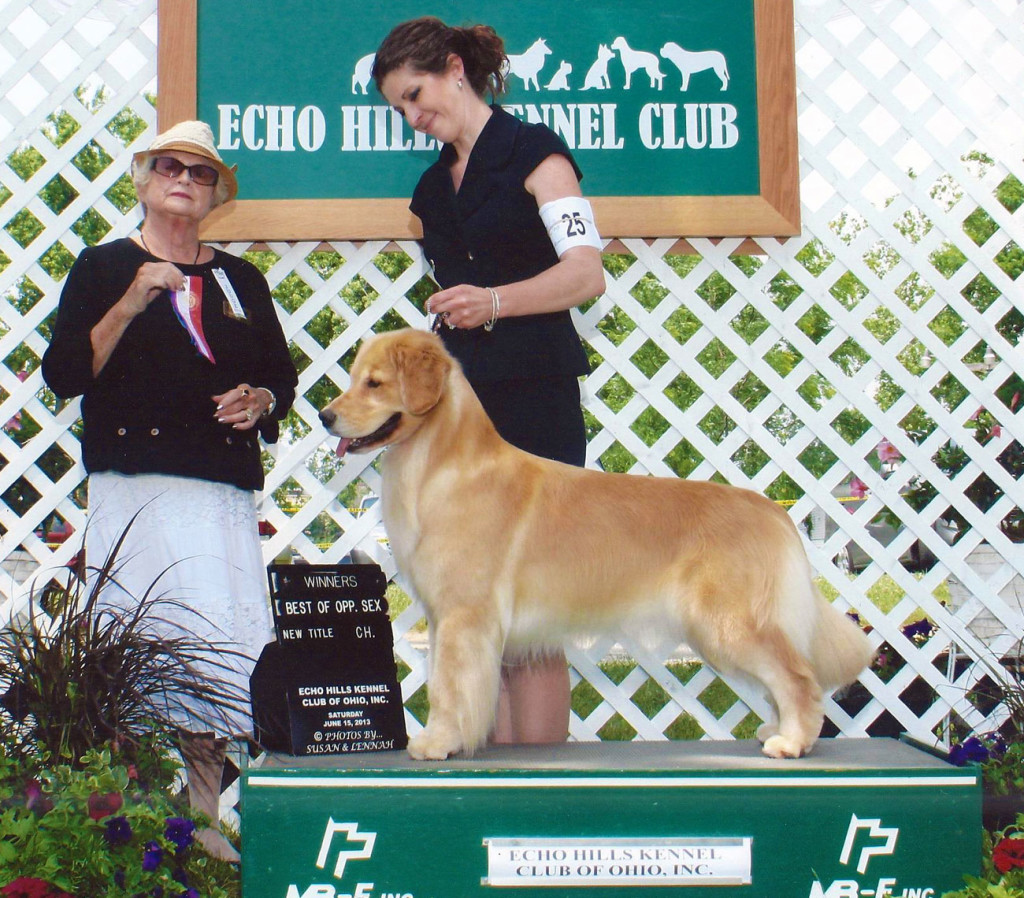 Dandie finished her Championship in June of 2013 expertly handled by Cortney Corral.
She is owned and loved by John and Candy Verduce.

Harborview Shiny Silk Tye JH WC – "Tye"
CH. Summit Goldentripinthelineofduty X CH Harborview Golden Glitter
Owned by John and Sandy Wall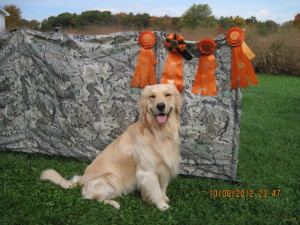 Tye picked up his first Senior Hunter pass in May of 2013 at just over 2 years old.  We couldn't be more proud of his accomplishments.


CH Harborview Golden Glitter-"JLo"
CH Harborview Winning Ticket BISS, BOSS-Lotto X Harborview U Better Hold On- Vannah
owned by Dee Darst and Jennifer Craig
JLo started her show career off with a bang by going RWB at 6 months old. She rapidly picked up some points from the puppy classes and then shortly after turning a year old, started showing in BBE. She picked up her 1st major during a specialty weekend under breeder judge Janice Provenzano at just over a year old.  
  She was WB and BOW at the Golden Retriever Club of Western NY Specialty in January, 2009 under judge Jerry Clark for her 2nd major. Along the way, JLo was awarded BOB over specials from the classes and BOS over female specials from the classes. JLo finished her championship on June 21, 2009 under breeder judge Sue Peterman. She has been awarded multiple BOB placements since finishing her championship.

GCH Harborview Don't Stop Believen'- "Amelia"
CH. Gideon's Roll In The Sheetz RN X CH. Harborview Legal Action-Justice
Owned by Jan Furtwangler of Journey Goldens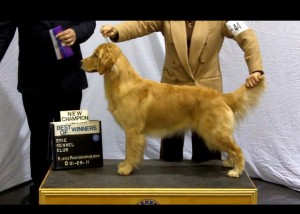 Amelia finished her championship in January of 2011 by going Best Of Winners at the Erie Kennel Club show under judge Walter Summerfelt .  She is a sister to Marlo.
She quickly then garnered most of her wins needed for her Grand Championship all while being pregnant with her first litter. She easily finished her GCH after her "maternity leave" 

CH Harborview Perfect Game-"Sandy"
CH Tuxedo's Sonic Levitation X Harborview Just One Look
Owned by MaryLou Meersman of Noble Goldens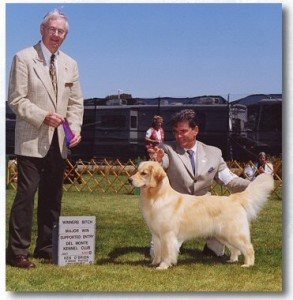 Sandy was pointed and had multiple major reserves from the puppy classes.  She also was WB for a 4 pt major at a supported entry along the way to her championship.

CH Harborview Centennial Pure Magic-"Wicca"
CH Gideon's Sweet Luck O' The Draw X Harborview Where The Buoy's R-Markie
Owned by Rikki Kirzner of Allsea Goldens-Oregon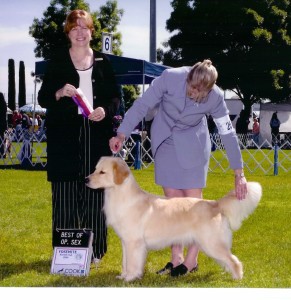 CH Harborview Goldruls Warrior Poet OS-Finn
Can CH Hearthside Think Ford First X Harborview Where The Buoy's R-Markie
Owned by Margie Sarkin of Goldruls Goldens