CH Laurell's Goin' Great Guns OS/SDHF X Harborview Makin' Moonshine
"Audit"
At stud to approved bitches
GR-117299G24M-VPI hips   GR-EL37184M24-VPI elbows
GR-CA31509/22M/C-PI      GR-EYE11758/25M-PI eyes


Audit is from our litter with Juice bred to Gunner(CH Laurell's Goin' Great Guns OS/SDHF).  The litter was born in September of 2014 and is a breeding that we have waited many years to do.  All of our dogs go back to Laura Kling's dogs(Laurell Goldens).
Audit is currently 5 years old.  He is a super outgoing boy who loves everyone and everything.  He loves to run in the fields and his favorite activity is to get muddy!!
He is 24 in tall and a very correct dog in that what you see is what you get.  His movement is free and easy.

Audit finished his Championship with a specialty major by going Winners Dog and Best of Winner's at the Western New York Specialty show under esteemed breed judge, Barbara Pepper. He also has 2 littermates that are AKC Champions.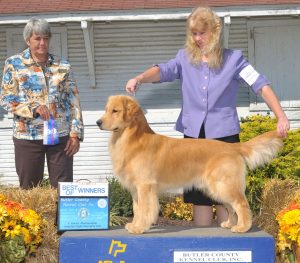 Audit at just over 2 years old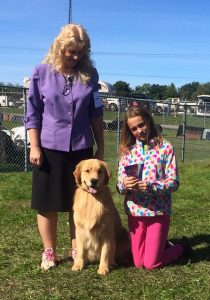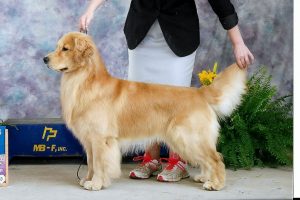 Audit at 2.5 years old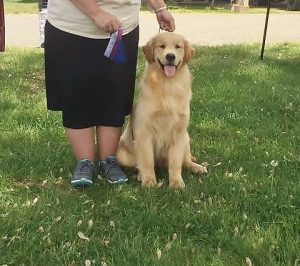 Audit at 6 mos old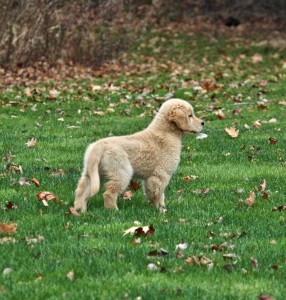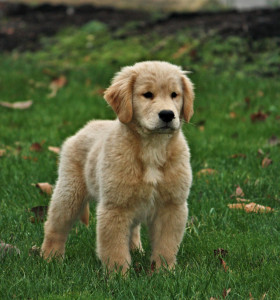 Audit at 14 weeks old

Audit at 7.5 weeks

Audit's Pedigree