---
Harborview Retired
"Juice"
Juice was from our litter in Jan of 2011 between Hero and JLo.     
Juice had my attention from the very beginning.  My eye was always drawn to that little "Magenta" puppy who had all this attitude so we knew that she would be the puppy that would be staying with us.  
Juice is an integral part of our breeding program.  She has earned the title of GRCA Outstanding Dam and we couldn't be more proud of that designation.  Her kids are smart, sound, have fabulous temperaments and beautiful, powerful movement.  We truly couldn't ask for more.
Juice has long since been retired from our breeding program as she will be 9 years young in January 2020 but she remains here with us as a beloved matriarch in the pack.
Juice is the dam of:
CH Harborview Make It Count- Audit
CH Harborview Girl's Night Out-Piper
Am CH U-CH Harborview Make The Past The Present CDX AX AXJ CCA CGC TKN TT-Ted
CH Harborview Makin' Dreams Come True CGCA-Dreamer
and also
Harborview Turn The Tide-Turner
Harborview Make N Waves-Ripple

Juice is also a littermate to Lush-GCH CH Harborview Sweeter Than 'Shine At PoeticGold CGC and Cody-BISS Am GCH Harborview My Time to Shine CGC 

Harborview

 Lipstick Lies 
"Lor'eal"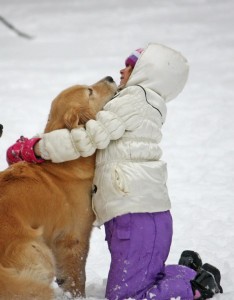 Lori as she is called for short…was born in April of 2007(she will soon be 11 years young)
is the favorite playmate, the nursemaid, the babysitter and "mother".  She loves everyone and every animal that she meets!  Lori is a super outgoing girl, who is literally always smiling and is as sweet as sweet.  She loves to swim, run, play ball and retrieve anything!   
Lori has a very pleasing head with pretty, soft expression.  She is very clean coming and going and has a nice balance with her front and rear.
Her kids also have her wonderful disposition.  You will find them working as licensed therapy dogs, doing dock diving and conformation.
Lori's parents are CH Harborview Winning Ticket(Lotto) X Delmarva's Jitterbug(Lindy)
Harborview

 Turn The Tide
"Turner"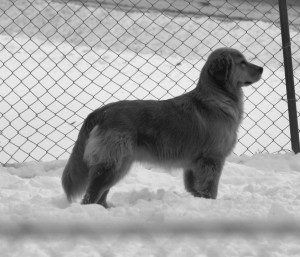 Turner is from our litter in May of 2013 between Detour and Juice.  This breeding is a blend of many of the dogs that are foundations for the beginnings of our breeding program.
We joke and call Turner "Mini Me" because she is her mother, Juice personified.  They are the same color, have the same face and eyes, the same substance and lovely structure, Turner is just a little smaller in stature.

Turner has been a very influential dam in our breeding program and is mom toCH Harborview Cover To Cover-Story and CH Harborview Without A Doubt-Promise among many other kids who are doing obedience and agility. 
Harborview

 Pie In The Sky
"Fancy"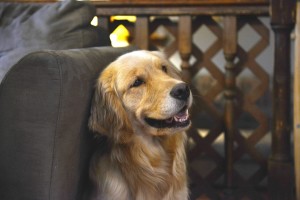 Fancy and Clooney are littermates and as typical brother and sister, they are joined
at the hip.  Where you find one, you will find the other.  They were born on New Year's Day in 2012.
Fancy is a very smart girl who has quite the sense of humor.  She is what I call wicked smart because she picks things up so very quickly.  She is also quite the cuddler and loves to be snuggled up next to someone-human or dog, will do!!  She is my heart and is just sweetness personified.  She mothers every puppy that is ever born here-whether it was one of hers or belonged to one of the other girls.
Fancy is very clean coming and going and converges nicely when moving.  She is a good sized girl at a little over 22 in tall with a pretty face and soft expression.  She is also very balanced front to rear.
Fancy is mom to Harborview Flour Power-Blossom and Harborview Don't Pull Any Punches-Tugboat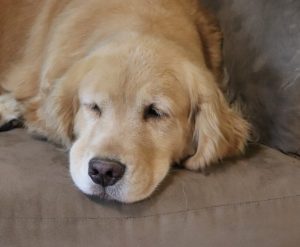 GCH Harborview Under Construction OS X CH Harborview That Girl
"Tease"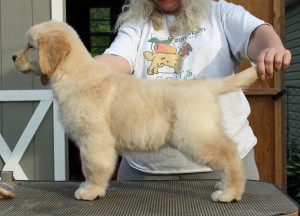 Tease got her name "More Than A Feeling" because from the minute she was born, I knew she wouldn't be going anywhere and would be staying right here with us.
Tease has beautiful angles and a very pretty face with deep dark pigment.  She also has very free and easy movement with good side gait and a clean coming and going with a stunning face.
Tease can also be quite the stinker and loves to play hard and have fun with everyone.  She also has a sweet side to her though and she loves to snuggle up and be held.
Tease is mom to Harborview Hop Skip And A Jump-Bounce