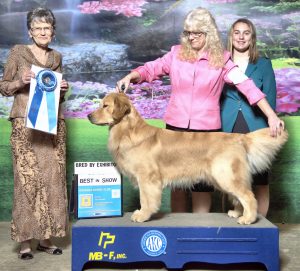 Decoy at 14 mos old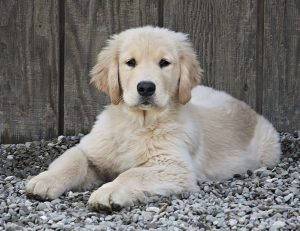 At 4 mos old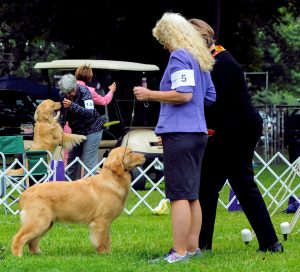 Decoy started his show career off with a bang by going Best Puppy In Show at the Canfield dog show over a field of over 40 puppies!!  He started big and never looked back.  He went on to quickly get points from the puppy classes under breeder judges and earn his AKC Puppy of Achievement Award.  He's since been awarded a 4 point specialty Winner's Dog and Best of Winner's at the Pittsburgh GRC in 2019 at 16 mos old and a Best Bred By Exhibitor in Show.
Decoy is a good sized boy and is just over 24 in tall.  He has quite a bit of substance and is a very solid boy.  He has an amazing topline that never rolls and correct, ground covering side gait.  His coming and going is very clean.

Decoy quickly earned 13 points and 1 major by the time he was 16 mos old.  He has been shown very sparingly and currently just needs a major to finish his championship. 
Decoy lives to play ball and play with anything that squeaks!!!  Although he is a good sized boy, that doesn't hamper his speed or agility.
Decoy's Pedigree