CH Harborview Make It Count (Audit) X Harborview Pie In The Sky (Fancy)
"Blossom"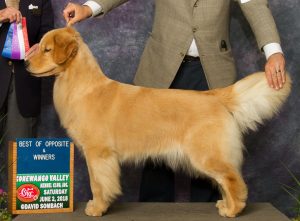 Blossom at 18 mos old 

 Blossom is from Fancy's 2nd litter.  Her sire is our Audit-CH Harborview Make it Count.  She was actually born on my birthday so maybe that is part of the reason she has always had my heart.  She was born in Sept of 2016.
Blossom has a super outgoing attitude and just loves to have fun.  However, she does have a bit of diva in her and you will often find her lounging draped over the couch. I don't think Blossom has ever had a bad day-she is always happy and full of life-the life of the party kinda girl!!!
Blossom has 7 points in the show ring but has been retired from showing, at this point.  Blossom is a good sized girl with correct leg under her.  She has an amazing topline that never rolls, even on the move.  She's short coupled and has a lovely turn of stifle.  She carries a thick coat all year round and has the most pleasing face.   

Exploring down at Lake Erie at 10 weeks old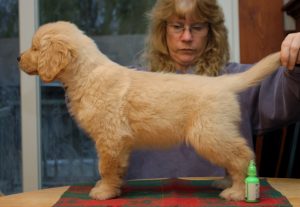 Stacked at 7 weeks old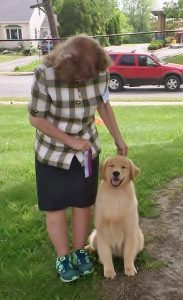 Reserve winners bitch at her first show in 6-9 mos puppy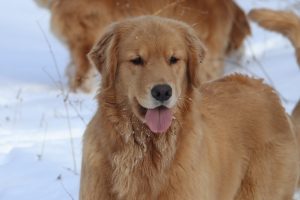 Blossom's Pedigree